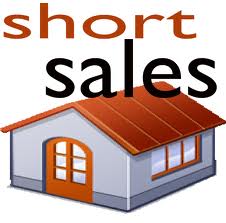 How soon can I buy a home after a Short Sale? This is one of the many questions that buyers ask us before they decide to move forward with a short sale on their home. Many times it is one of the last obstacles to moving forward with a short sale. I heard of a family delaying their decision over a year which ultimately delayed resolving their problem and being ready to buy a new, more suitably priced home the same length of time. The sooner you can move beyond your fears and hesitations and get the information you need, the sooner you will be able and ready to buy again when your credit is repaired.
How soon can I buy a house after a short sale? As soon as 2 years! This will vary from borrower to borrower and from lender to lender but the avg recovery time to purchase again seems to be roughly 2 years after a short sale. Please consult with your mortgage expert to be sure.
How soon can I buy a house after a foreclosure? 3-7 years depending on circumstances and the original lender and loan. It is VERY IMPORTANT to speak with a specialist in the areas of real estate, mortgage lending and credit before making any decisions about a short sale or foreclosure. It might even be wise to consult your attorney if he is familiar with short sales.
In many cases (not all) buyer's have worked with a credit repair organization to move the process along further and faster. This may or may not be the best option for you and your family. We would encourage you to get the information you need by taking advantage of our FREE consultation so you can make an informed decision. Additionally, after a short sale, take your time, save and prepare yourself for the right buying opportunity.
We would love the opportunity to chat with you about your unique situation and about your buying options after a short sale. Give us a call at 888-586-2261 or contact us through the form on this page of our website and we will be in touch.
I hope you found this helpful.
By Blair Warner
Tags: credit repair, foreclosure, mortgage, short sale
Category : credit, foreclosure, Mortgage, real estate, short sales, Uncategorized