July 11, 2013 | Posted by Blair Warner | 1 Comment
Don't make this credit mistake!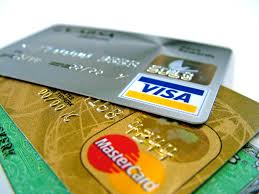 This is going to be a really short post, but one of the most important you could read concerning maintaining, or building a good credit score. What is the worst mistake people routinely make related to their credit and credit reports? You may be surprised, for it is not obvious, and on the surface actually seems like a good thing to do. In fact, most people make this mistake when actively trying to rebuild their credit scores, and reduce their debt, making it very frustrating, to say the least. Click to Tweet
What is this mistake? drum roll…..Closing credit card accounts. Go ahead, admit it. You have thought about it at least once, and understandably so. For a lot of us, it's those darn credit cards that got us in trouble in the first place, (so we like to say). Therefore, why not just close them and cut them up? That's what some of the financial and money management gurus on the net will say. Depending on your financial situation and goals, for most of us there is a very important reason you don't want to close out your credit card accounts, especially if your goal is to repair and build your credit score. If you have other goals, like getting out from under an ill-controlled mountain of debt, and curtailing credit card spending, then you will want to talk with a credit and debt counselor first to put in place a comprehensive money management plan, including a budget. For this particular credit blog post with emphasis on credit score repair and building, closing out your credit cards could be a mistake. I am going to direct you to a well written CBS article by Adam Levin of credit.com that does a great job explaining why you don't want to make this most common credit mistake.
Go here for the CBS News article
Check out this previous article for more information on How FICO Scores Are Determined

It is our sincerest desire that you found this article helpful for your journey to restoring your credit and reducing your debt.
By Blair Warner and the Upgrade My Credit team.