Guest Author: Dan Moyle of Amerifirst Home Mortgage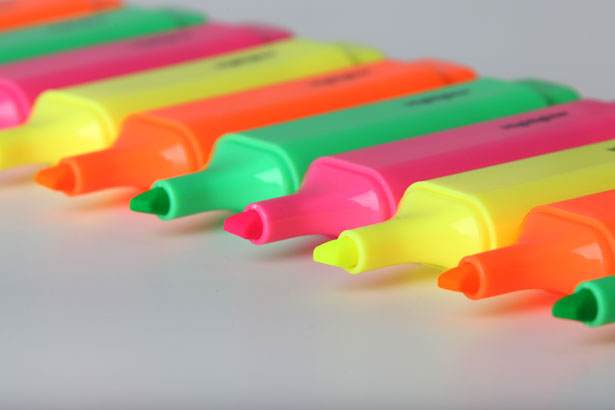 Credit advice abounds on the Internet today. A lot of it is great advice. Much of it is suspect. There is everything from where to pull your credit, to how to have a good score, and even how to dispute errors on one's credit report, but when you're a home buyer looking to ensure that your credit is mortgage ready, how do you know what is important to "highlight"?
Additionally, credit advice for general purchases or buying a car can differ from home-financing tips, not to mention, your FICO score can vary, depending on who pulls it. A consumer-pulled score will likely differ from when a car dealer looks…which will probably be different than when a mortgage consultant pulls your credit score. It also matters which financial institution that's looking at the credit history and the score. A store offering zero-down credit with their store card, for example, may not look as far back as a mortgage banker, or they may not look at medical collections the same way, either.
A lot is riding on your FICO score when you're looking to buy a house. So, it benefits you to have a few tips to keep in mind if you're considering a purchase in the future, near or far?

"Highlight" these 6 credit tips when you're getting on the road to mortgage-ready credit. Tweet This…
1 – Pay your payments on time, all the time. Whether you're 6 months away from buying a house or 6 years, paying your bills on time is a big one. Late payments can negatively affect your credit score for years. Sometimes "things come up," and a late payment just happens. Fortunately, some bills have grace periods. Make sure that if you're going to be late on a payment, it's one with a grace period. The ones without, should be paid first. Then make sure you pay the late ones as soon as possible. Again, late payments can have a major impact on your credit score. Payment history actually makes up about 35% of your FICO score.
2 – Don't close credit accounts, yet. Paying down balances to zero is generally a great idea. However, don't close that account just yet. Wait until you talk to a mortgage consultant about your FICO score in particular. A varied, seasoned credit history helps your score. That credit card you opened up your freshman year at college shows that you're a long-term consumer. That helps. Don't max it out, but keep it at about 30% of the limit or less. Keep it at zero, just make sure you use it occasionally. A long history with various lines of credit – credit card, car payment, insurance, cell phone bill – shows that you're a "good borrower."
3 – Keep an eye on your credit history. Checking your credit often is a great way to make sure no one is stealing your identity. You have the right to check your score with each of the major credit bureaus once a year. This means you can do it all at once, or each quarter check with a different bureau. Keep on top of fraudulent charges or other issues so you're not surprised when a creditor pulls your FICO score. Preparation is vital.
4 – Don't open line after line of credit. When you're getting close to buying a home and you're ready to get your mortgage pre-approval, it's not a good idea to go buy a new car, motorcycle or a bunch of furniture on credit. Remember: your mortgage pre-approval is based on your current financial situation. If you change that drastically, your pre-approval could turn into a denial.
5 – Avoid major purchases. Even if it's not on credit, a major purchase during your mortgage pre-approval time frame can sap your cash reserves. A vacation or new appliances might have to wait until after you close and move into the new house.
6 – Finally, try to avoid job changes. Whether it's leaving your job, or a big change to your hours worked, changes in employment can sometimes have adverse effects on your home buying journey. If you worked a ton of overtime in the months leading up to your mortgage pre-approval, cutting way back on your hours before you close on the mortgage could affect your full, official approval. Keep things as even-keeled as you can.
One of the best things you can do as you consider launching your ship on a home-buying journey, is to talk to your local lender about mortgage pre-approval. Make sure you're on the right track with your finances before you go house hunting. Tweet This…
Maintaining good credit is not rocket science, but it certainly takes diligence, awareness and work. Tweet this..

Author bio: Dan Moyle is the Creative Director of Marketing at AmeriFirst Home Mortgage. AmeriFirst believes in education rather than flashy sales techniques. An educated home buyer is a powerful home buyer. Dan loves to write and give back to his community.

Has this been helpful? Please feel free to comment or share on social media. We like helping people.
Sign Up For Our Newsletter – Sign up now to get the helpful information, tips and tools on credit and finance delivered to you via email.

Posted by Blair Warner, Chief Editor and Sr. Credit Consultant of UpgradeMyCredit.com