October 14, 2015 | Posted by Blair Warner | No Comments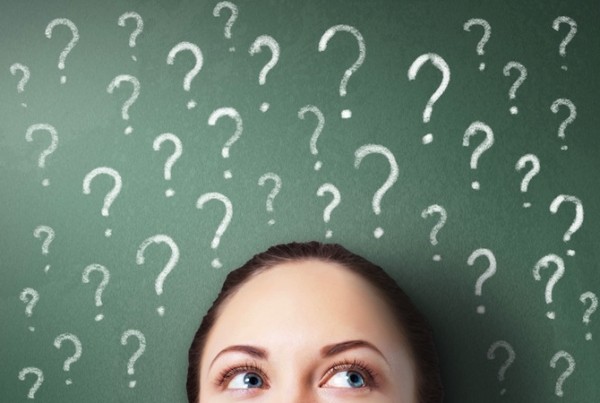 In today's information age it is becoming common knowledge that people living in the United States are entitled to a free credit report once a year. This is a right given consumers in the 2002 version of the Fair Credit Reporting Act (FCRA). What is not so clear is the answer to the all-to-common question, "How do I GET my free credit reports?"
This short, but concise article will show you how to get your free credit reports.
How do I get my free credit reports?
As mentioned above, under federal law, the three major credit reporting agencies – Equifax, Experian and TransUnion – are each required to provide consumers with one free copy of their credit report each year. The official website is AnnualCreditReport.com.
you can request your report from each of the big 3 credit reporting agencies, by either ordering and viewing each report online, or requesting that a copy be mailed to you. You'll have to provide personal information to verify your identity and current residence when you order.
It's a good idea to print a copy of your report if you find you need to dispute information on your report, or at least save it as a .pdf file for later review.
You may prefer not to order your report online, or have trouble answering the security questions. You can order your reports by phone by calling 1-877-322-8228. You can also request your file by mail, which will require you to print the order form you'll find online and mail it to each agency with the required identifying information.
Note: Getting your free annual credit report does not hurt your credit rating.
Some experts recommend staggering your requests for your reports so that you get one from each agency every four months. For example, January you order your Transunion report, May your Experian report, and September your Equifax Report. This approach is fine if you are one who stays on top of their debt payments well, with pretty good scores, and you are not planning on applying for any new credit in the near future.
One of the problems with this approach is that these agencies don't share information with each other, not to mention that not all data furnishers report to all three agencies. This means your reports will more than likely vary significantly, not giving you a complete picture of the credit profile lenders see. Furthermore, if there are errors on your reports, or if you become a victim of identity theft, you won't discover it for several months.
Finally, please note that the free credit reports at AnnualCreditReport.com do no supply you with your credit scores.
Related Article: 3 Good Reasons To Question What's On Your Credit Report
Credit Monitoring Services
If you'd like to have regular access to your credit reports as they are updated, you will most likely have to subscribe to a credit monitoring service, for which there will probably be a recurring monthly fee. Be careful. There are some credit monitoring sites not as good as others. Our favorite paid site that we have been using for years in our credit consulting business is Privacyguard.com and instructions for pulling your credit so that we can give you a free credit report evaluation can be found here. You get all three full reports, and all three VantageScore credit scores. Privacyguard.com gives you a 14-day trial for $1, and then only costs $19.95 per month for monitoring. Monthly monitoring is not necessary all the time, but we do recommend it if you are in credit repair and re-building phases, or looking to do something requiring credit in the near future. If you only want your credit reports for one month, you can order them for the $1 and make sure and cancel before your 14-day trial is up by calling the 800-number. (We are NOT affiliated with privacyguard.com)
Has this been helpful? Please feel free to comment or share on social media. We like helping people.

Tweetable Takeaways Include:
There is only one place where your credit report is 100% free, with no bait and switch, or small print (Click to tweet)
The Fair Credit Reporting Act (FCRA) requires the three major credit bureaus to provide one free credit report per year. (Click to tweet)
Most lenders use FICO (credit scores), especially mortgage lenders. (click to tweet)
By Blair Warner -Certified Credit Consultant

Category : credit, credit repair, credit reports, FICO Score, financial