How to Get Your Credit Reports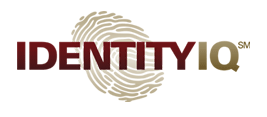 Your step-by-step guide to pulling your credit reports at IdentityIQ.com

1. When you get to the IdentityIQ.com home page click the Get Yours Now >> button. If you are a returning customer click Login in the upper right corner
2. The next page is pretty self-explanatory. Fill out the information requested, then click NEXT.
3. After you fill out this page and press NEXT, an account will be created and they will ask for more information, as well as payment method in order to activate your membership. As they advertise, it is only $1.00 for the first 7 days. If you want to continue monitoring updates and improvements to your credit reports and scores it is only $19.99/month monitoring fee, and you can cancel anytime. Note: We recommend this during a focused credit improvement phase, but it is not necessary. If you want to cancel before the 7 days is up, just call 877-875-IDIQ(4347) as stated on the webpage. Note, you will only be charged $1.00 today. A debit card works, too. Please write down the login information you create: the username, password, and last four digits of your SS#. We will need that to login and review your reports so we can give you our FREE evaluation.
4. Click on ACTIVATE at the bottom of the current page to go to the next page where you will verify your identity. You will be asked to answer the security questions that come off of your credit reports and only you should know the answers to. Press Submit.
5. Finally, Look to the right of the current webpage where your 3 scores will appear in a box, and click on Credit Reports link below that to get all three reports.
Congratulations! Your reports and scores should be available. Just navigate around and pay most attention to the Personal Profile and Account History sections. If you want to print them out, don't download the report, it will have a lot junk pages and be in html format. You only need to click the Print tab. You can also save as a .pdf
NOTE: Please make sure and record your username, password, and send to us with the last 4 digits of your social security number so that we can go in and review your reports.
*IdentityIQ.com is one of our favorite sites for obtaining all 3 credit reports and scores. Only $1 for the first 7 days. $19.95 for monthly monitoring. Click to Tweet
P.S. If you have any problems with IdenityIQ here is another site we recommend called Creditchecktotal.com where you get your reports and FICO scores for only $1 as well. The trial period is 7 days, BUT the monthly monitoring is $29.95 per month. Either place works for our purposes!
Hope this helps. If you have any problems or questions feel free to contact us anytime.

Upgrade My Credit Team