February 17, 2011 | Posted by Blair Warner | 3 Comments
I met with a past client the other day whose story inspired me, and I want to share it with you toward that same end — that you will be inspired. At the beginning of this story this person was in her late 30's, had 3 children (not 2.3) and a hard-working, devoted husband. Things were rolling along uneventful, so to speak, when her husband was suddenly killed, almost instantly, when hit by a speeding car while checking the mail. Needless to say, her life was turned upside down and very challenging on many fronts for a while. Fortunately, Spring comes after Winter, and she is well on her way to a happy ending.
continue story

Click "return to original post" to return here..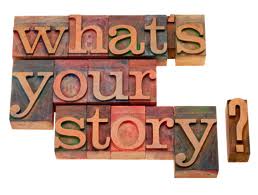 Everyone has a story. In fact, it is your story that makes you unique. Stories offer the listener a new perspective, new experience, even a new adventure of sorts, while at the same time often sounding a ring of familiarity to each one of us as a common member of the human race. That's why it is said "everyone LOVES a story" — and stories are not just for children. Look at how many movies and novels are pumped out every year. It is also said that "'everyone has a story". What is your story? Have you thought about what you would share with someone if you had 5-10 min to share a story of your life in a way that would leave the listeners …… kind of a "Personal Chicken Soup"? Of course, there are stories of the personal, private nature. I am not asking for stories reserved for those closest to us, but for those that if shared will inspire and encourage. Inspire us! Share it as a comment.
At Upgrade My Credit we get to hear, and be a part of many people's stories as they come to us with credit, debt and budget problems affecting their financial lives and futures. It is our privilege to help.
Cheers,
By Blair Warner