February 21, 2014 | Posted by Blair Warner | No Comments
Wells Fargo is testing the waters of subprime mortgages again. Will it make any difference in today's real estate market? Tweet This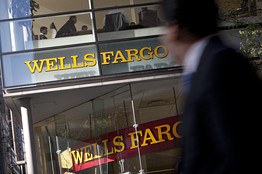 We at Upgrade My Credit like to keep you up-to-date on the mortgage and real estate industry. Today, we highlight some interesting news in the subprime market. Most people know that what is now non-affectionately called the mortgage crisis and credit crunch began toward the end of 2006 and "blew up" in 2007, effectively ending all subprime lending overnight. It was a disaster waiting to happen, and understandably so. People were buying homes who should not be, or, at least buying homes they could not afford.
Wells Fargo, then and now is a leader in the mortgage lending world, and is again leading the way, testing the waters of subprime mortgages, except this time with caution and armed with lessons learned from the past. Below is an excerpt from an article going into more depth.
Excerpt from an article at Credit.com
"Wells Fargo is once again setting sail on subprime mortgage waters, despite how choppy they were several years ago. The bank will consider mortgage applicants with credit scores as low as 600, announced Franklin Codel, a Wells Fargo mortgage executive. Previously, the minimum was 640, and this change applies to purchase mortgages to be guaranteed by the Federal Housing Administration."
This could be a good thing for the lagging real estate industry which has been trying to "recover" from the fall out of the mortgage and credit crisis of 2006 -2008. What do you think, is it a good move to lower credit score requirements for buying a home? Is it too soon? Will it stimulate home buying, or is the economy still too fragile?
Let us hear your thoughts, and feel free to share on your social networks
Category : credit, Mortgage, real estate