You Need to Know these 3 Tips for Managing or Repairing Your Credit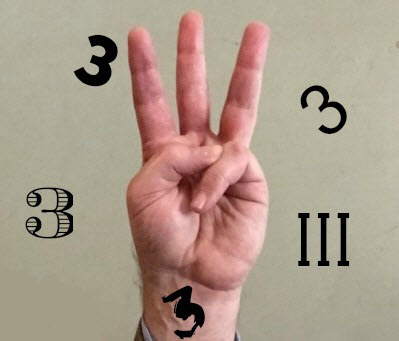 by Darren Robinson, Guest Contributor
Want to buy a house? Don't miss these 3 valuable tips anyone can do for building great credit in order to qualify for the best mortgage rates! Tweet

When it comes to securing financing for a new house or an existing property, getting a great mortgage rate is at the top of all of our lists. This is probably because even a small difference in your mortgage rate can make a BIG difference to the total interest you'll pay over the lifetime of your mortgage and overall amortization.
The truth is that getting a great mortgage rate often comes down to having great credit.
But did you know that having no credit can be just as damaging as having bad credit?
Did you know that credit reporting agencies don't verify the information that is given to them? Or did you know that your credit can affect more than just your ability to qualify for loans? In fact, it can affect many of your everyday purchases, from cell phones to insurance to public utilities!
So if you're looking for tips to improve or repair your credit, read on for valuable advice and recommendations to manage your credit and improve your financial situation you can start today!
First, always make at least your minimum payment on time on every loan, credit card or other debt you owe.
You may think that you can miss a month and then pay extra the following month—but that's not how the credit card companies operate (or calculate interest). Instead, your required payment will be considered late or delinquent. Most companies will report even one missed payment to the credit reporting agencies – and this can damage your credit score. So make at least the minimum payment on every loan, no matter what, to keep your credit healthy and in good standing with any debtors you have, as well as have the best chance of a high FICO credit score.
Related Article: How Are FICO Scores Determined
Second, set up pre-authorized payments so your bills are paid automatically.
As I mentioned above, missing even one payment can affect your credit. Debtors don't care if you intentionally or accidentally forgot to make a payment. They only care if you make your payments on time, every time.
Maybe you simply forgot to pay a bill because all of your bills are due on different days and you don't have an organized system to keep track of them. In that case, setting up pre-authorized payments can be a lifesaver.
If you prefer not to use preauthorized payments, setting a reminder on your cell phone or computer can be another great way to make sure your bills are always paid on time. Paying your bills becomes effortless so you never miss a due date. You'll also save money by avoiding unnecessary interest charges.
Lastly, request a copy of your credit report at least once a year and review it thoroughly.
In Canada, you can contact one of two credit bureaus (Equifax or TransUnion) directly to request a free copy of your credit report. In the U.S. you can go to http://annualcreditreport.com to get all 3 credit reports from Equifax, Transunion and Experian.  Verify the accuracy of ALL information, including your personal information, loans, credit cards, etc.
Take note: Credit bureaus don't verify the information they get from your creditors so it's up to you to make sure all the information is accurate! Otherwise, you could get a nasty surprise since inaccurate information or information about a loan you don't recognize could signal that someone may have opened an account in your name, or even possible identify theft.
Address any inaccurate information as soon as possible so that you can be on your way to improving your credit.
For more tips on managing and repairing your credit you are in the right place. Upgrade My Credit is here to help. To get straight forward advice and tips so you can qualify for the best Barrie mortgage rates, visit my website or give me a call.
By Darren Robinson, Mortgage Broker
Darren Robinson is a Barrie mortgage broker, dedicated to offering the best mortgage strategies. He helps people qualify for difficult mortgages and loans. Visit his blog for home buying tips and mortgage renewal tips or call him at 705.737.6161!